Willkommen!
Auf dieser Seite bieten wir Ihnen erweiterte Inhalte zu verschiedenen Themen wie z.B. die Integration von Roboterflotten in ein Lager oder wie die Zukunft des Fulfillments aussehen könnte.
Entdecken Sie auf dieser Seite unser Whitepaper, Live- und On-Demand-Webinare.
---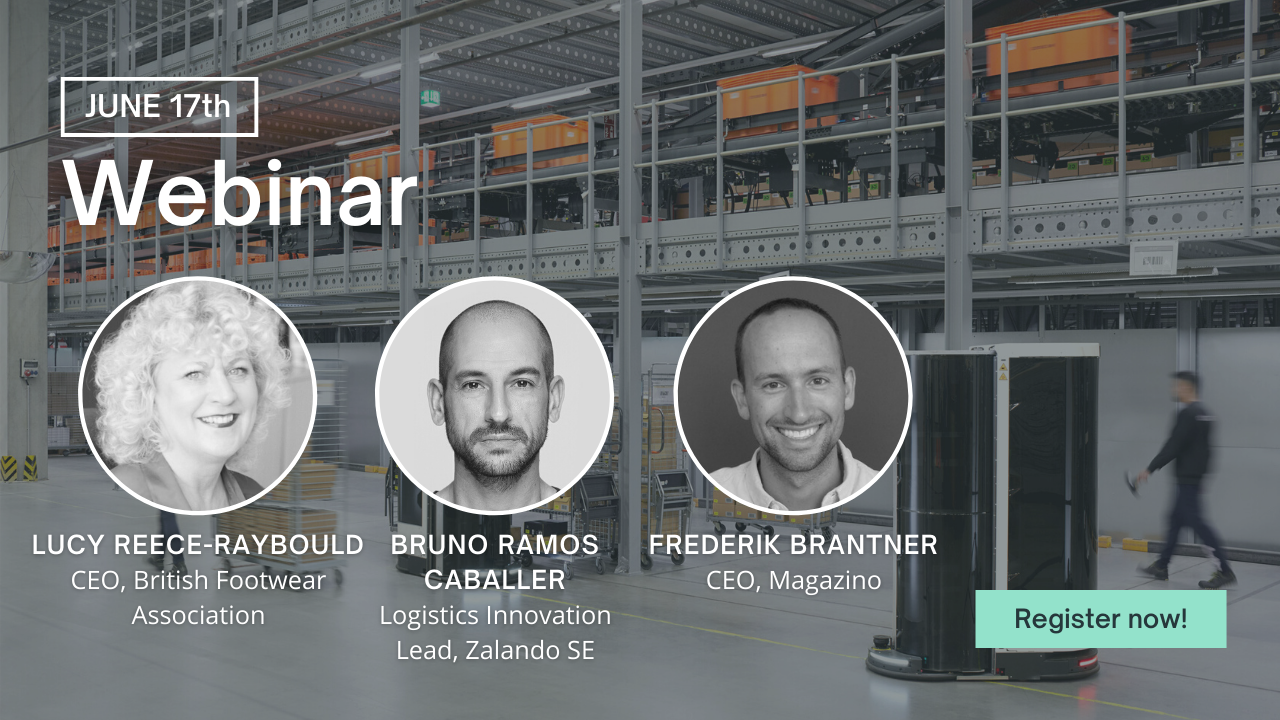 Robots in footwear warehouses – how they improve Zalando's logistics operation
Automation for shoe warehouse operations – how to significantly improve your operation. Mobile robots conquering shoe warehouses – it's time to learn how they support footwear retailers, brands and 3PL's to cope with order picking of shoe boxes in times of volatile demand and skyrocketing online business.
Registrieren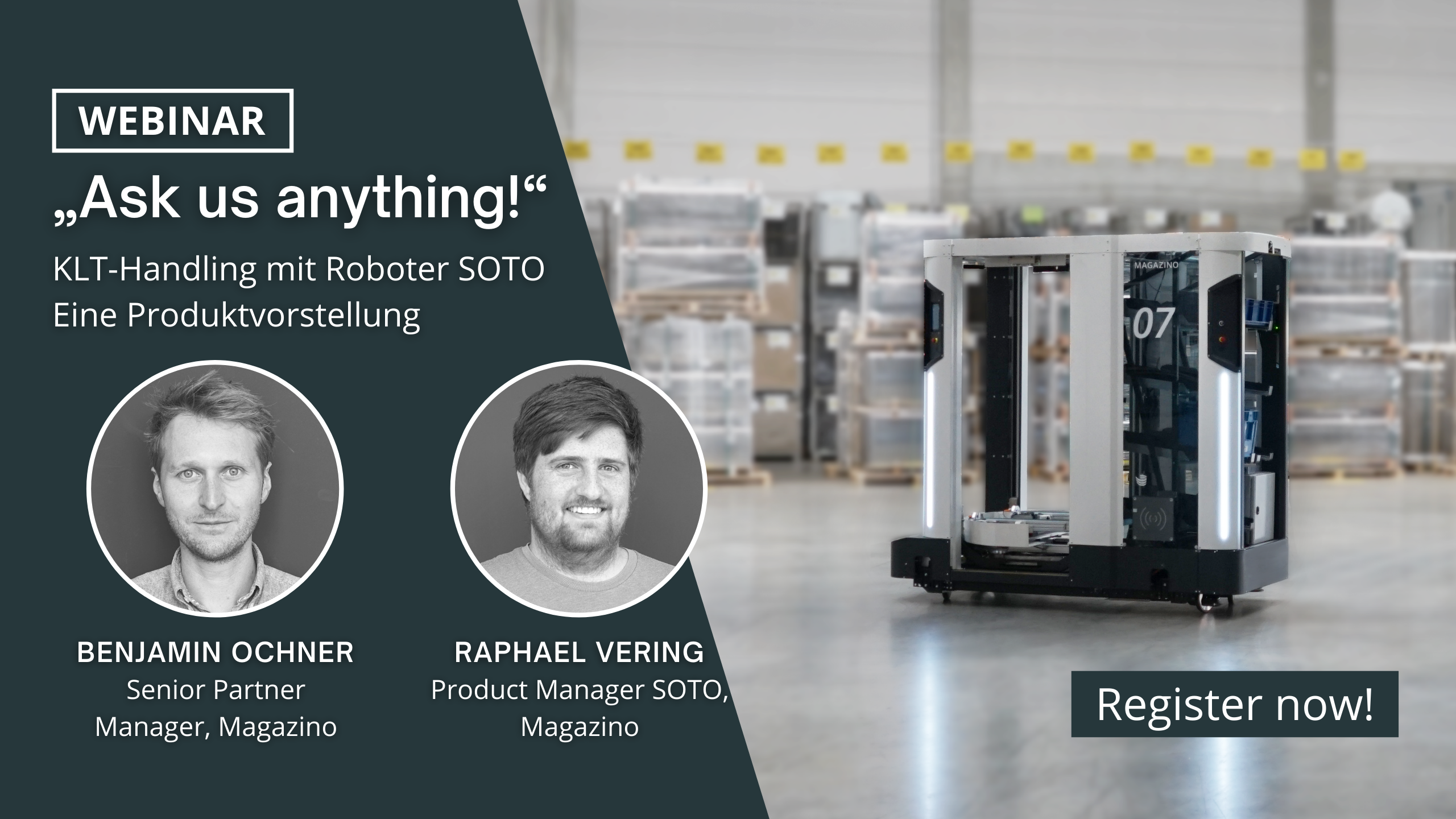 "Ask us anything!" KLT-Handling mit Roboter SOTO – Eine Produktvorstellung (German)
Die vollständig autonome Materialversorgung der Produktionslinie: mit SOTO kommt eine End-to-End Automatisierung des Kleinladungsträger-Handlings in greifbare Nähe. Dank seiner Intelligenz kann er flexibel auf einen sich verändernden Bedarf reagieren, Kommissionierwagen oder Routenzüge komplett ersetzen oder sinnvoll mit ihnen interagieren. Einer zunehmenden Produktvielfalt begegnet er mit einem cleveren Greifsystem, das unterschiedliche Kleinladungsträger in verschiedenen Positionen und Höhen handhaben kann.
Registrieren
---
On-demand Webinare
Sie haben unsere Live-Events oder Webinare verpasst? Kein Problem - hier können Sie auf die aufgezeichneten Videostreams zugreifen:
---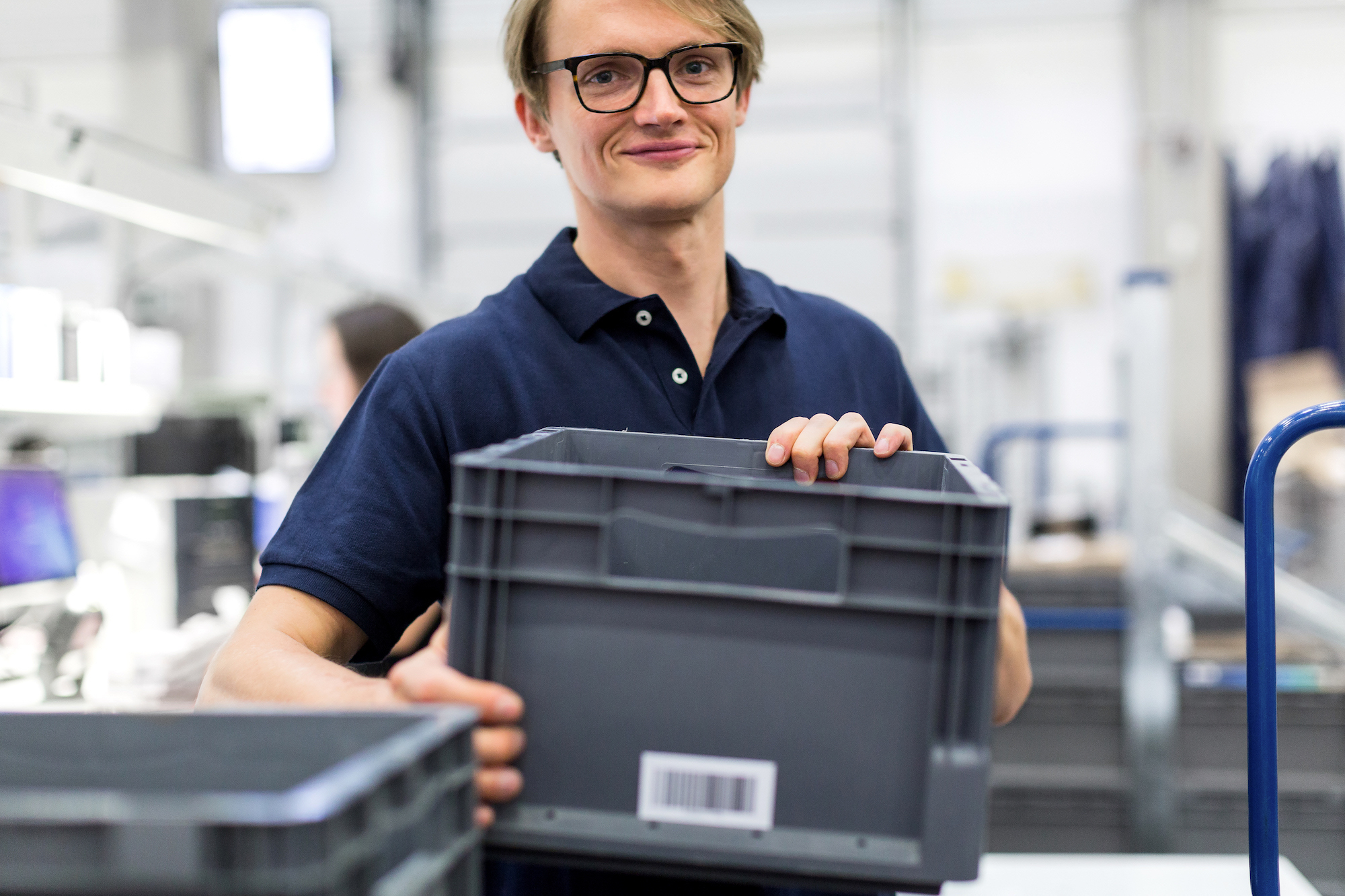 Whitepaper: Standardisierungsgrad der industriellen Intralogistik
Die durchgeführte Markstudie konzentriert sich auf die wesentlichen Bereiche der Standardisierung in der produzierenden Industrie und stellt diese auf Basis von Werksbesichtigungen und Einzelgesprächen gegenüber. Die Marktstudie dient als Grundlage für die Bewertung einer Automatisierbarkeit durch mobile Roboter. Die Kernfrage der Studie lautet:
"Ist die industrielle Intralogistik standardisiert genug für einen mobilen flexiblen Handlingsroboter?"
Zum Whitepaper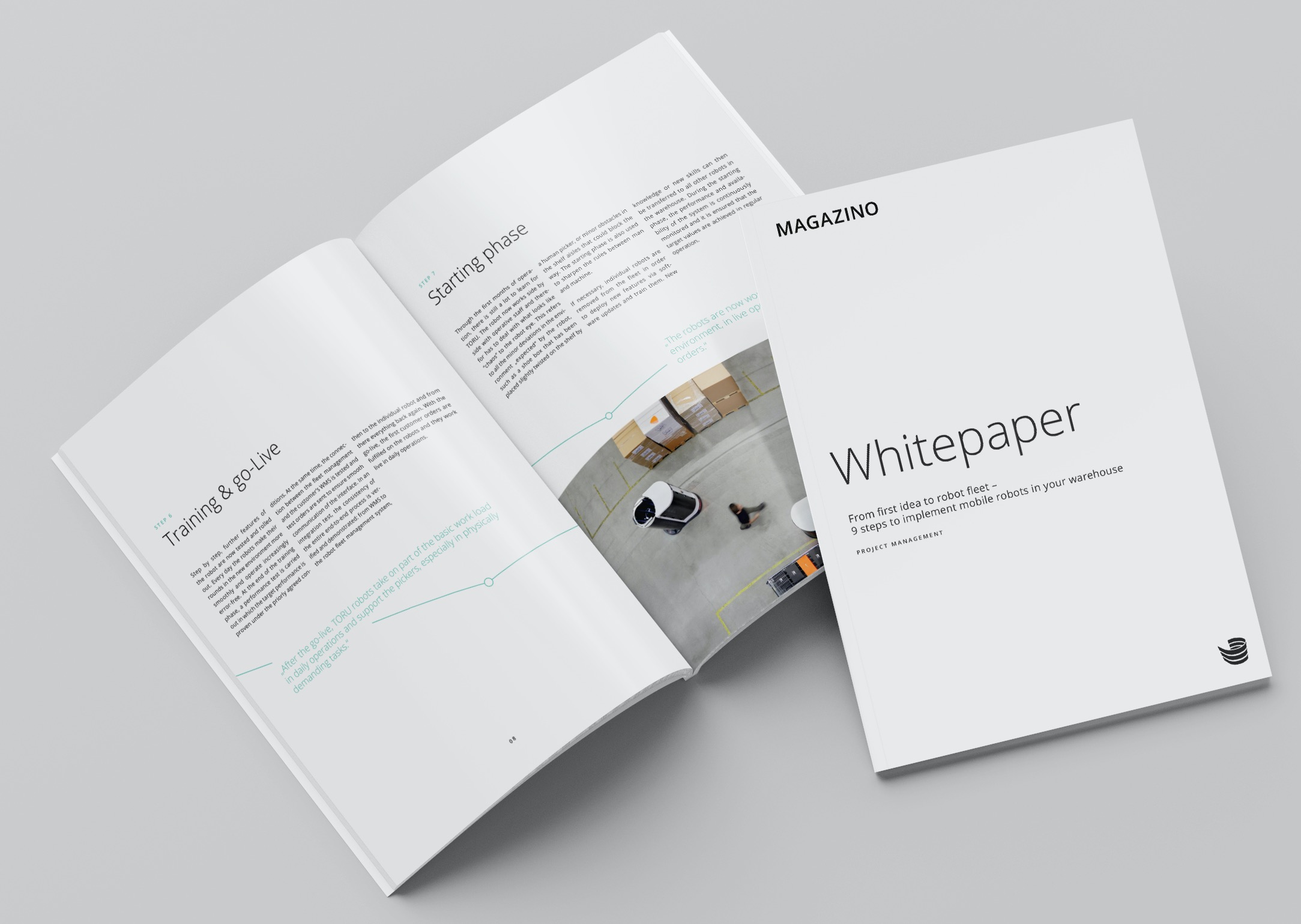 Whitepaper: 9 Schritte zur Roboter Integration
Wie implementiert man eine Roboterflotte? Erfahren Sie mehr über die gemeinsame Reise zwischen Ihnen als potenzieller Kunde und Magazino: vom ersten Lagerbesuch bis zum groß angelegten Rollout einer ganzen Roboterflotte.
Download PDF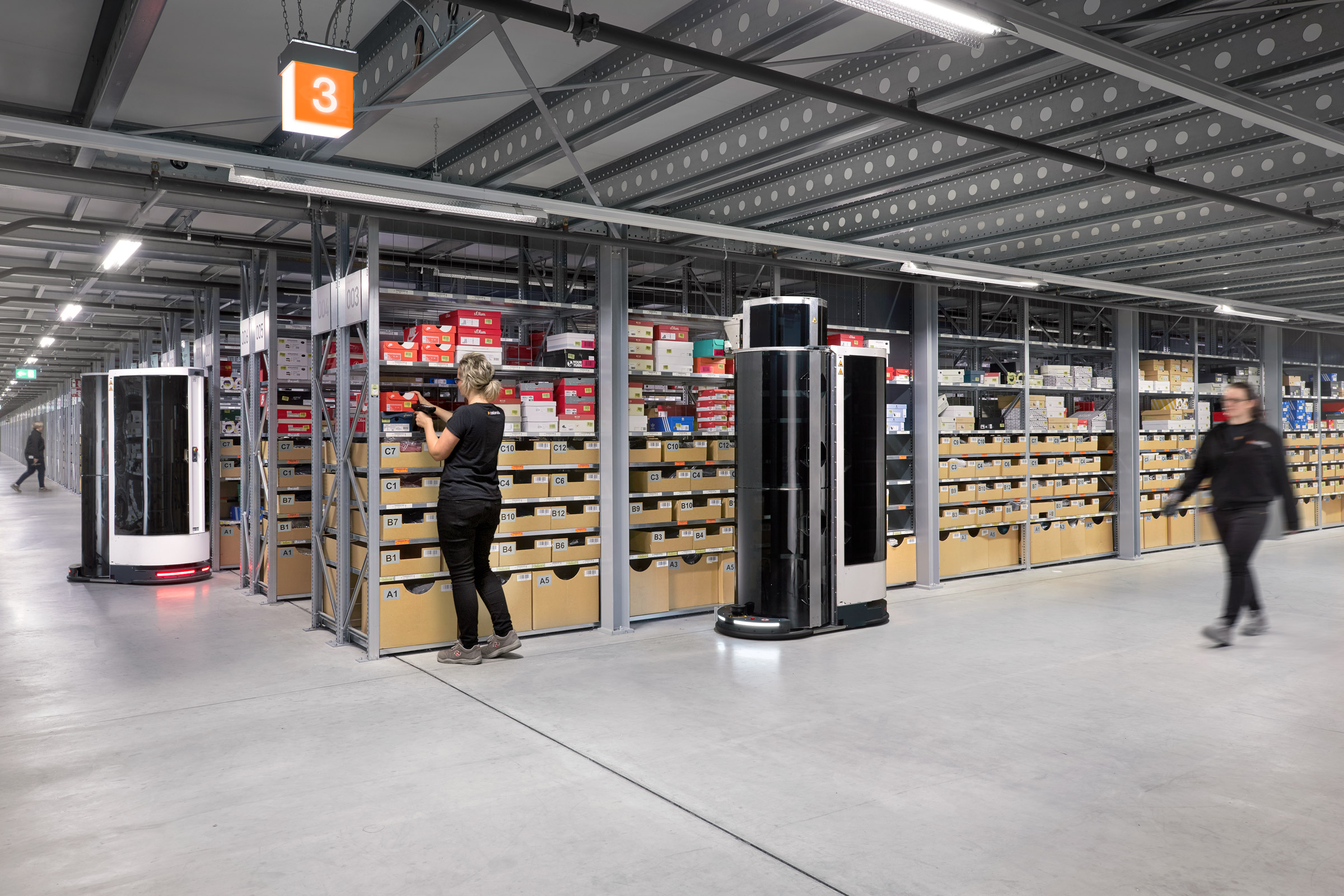 Whitepaper: Fulfillment Automation 2025
Gemeinsam mit unserem Kunden Zalando und mehr als 40 Logistikexperten diskutierten wir, wie die Automatisierung im Fulfillment im Jahr 2025 aussehen könnte. Erfahren Sie mehr über das Ergebnis der Diskussion in unserem Whitepaper "Fulfillment Automation 2025":
Download PDF