Willkommen!
Auf dieser Seite bieten wir Ihnen erweiterte Inhalte zu verschiedenen Themen wie z.B. die Integration von Roboterflotten in ein Lager oder wie die Zukunft des Fulfillments aussehen könnte.
Entdecken Sie unser Whitepaper, Live- und On-Demand-Webinare!
---
Kommende Online-Events & Webinar 2020
Auch für die Quartale 3 und 4 planen wir dieses Jahr mehrere Live-Webinare zu veranstalten!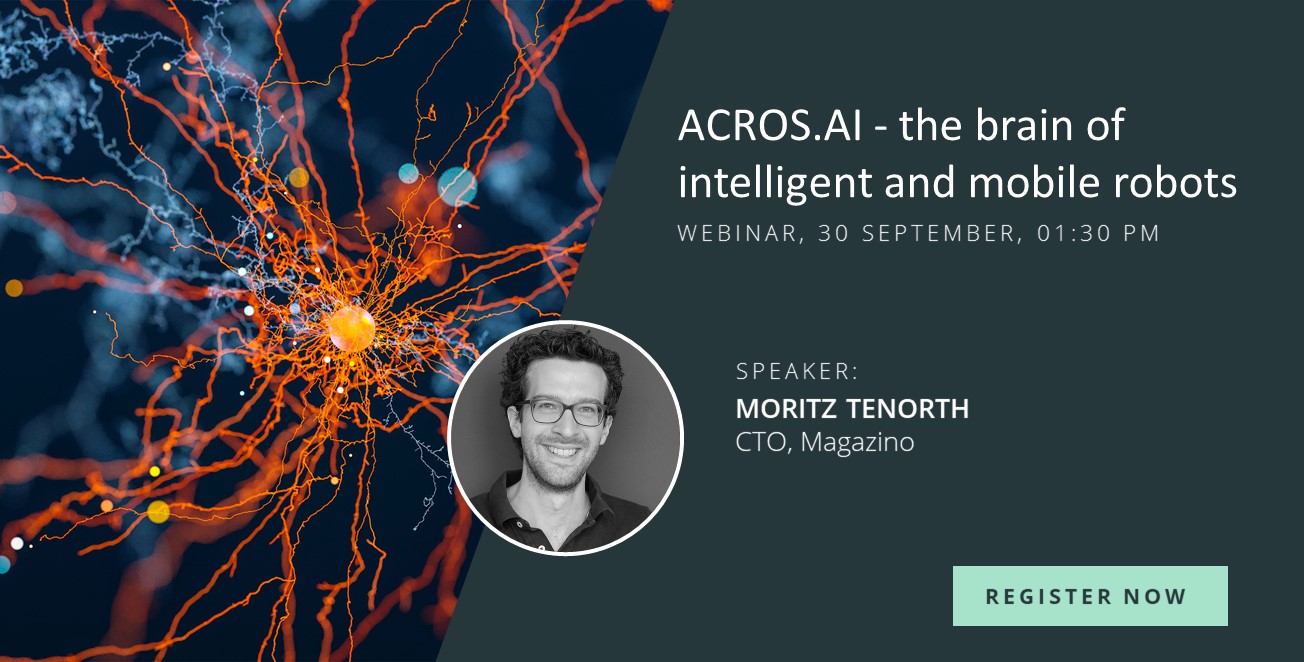 ACROS.AI - the brain of intelligent and mobile robots
ACROS.AI stands for Advanced Cooperative Robot Operating System, powered by A.I. It is a modular software toolkit for developing and operating advanced and cooperative robots in uncertain and dynamic environments. It provides flexibly configurable apps on industrial standard that are tailored to the specific needs of robot or AGV manufacturers in various industries.
(30. September 2020)
Jetzt Anmelden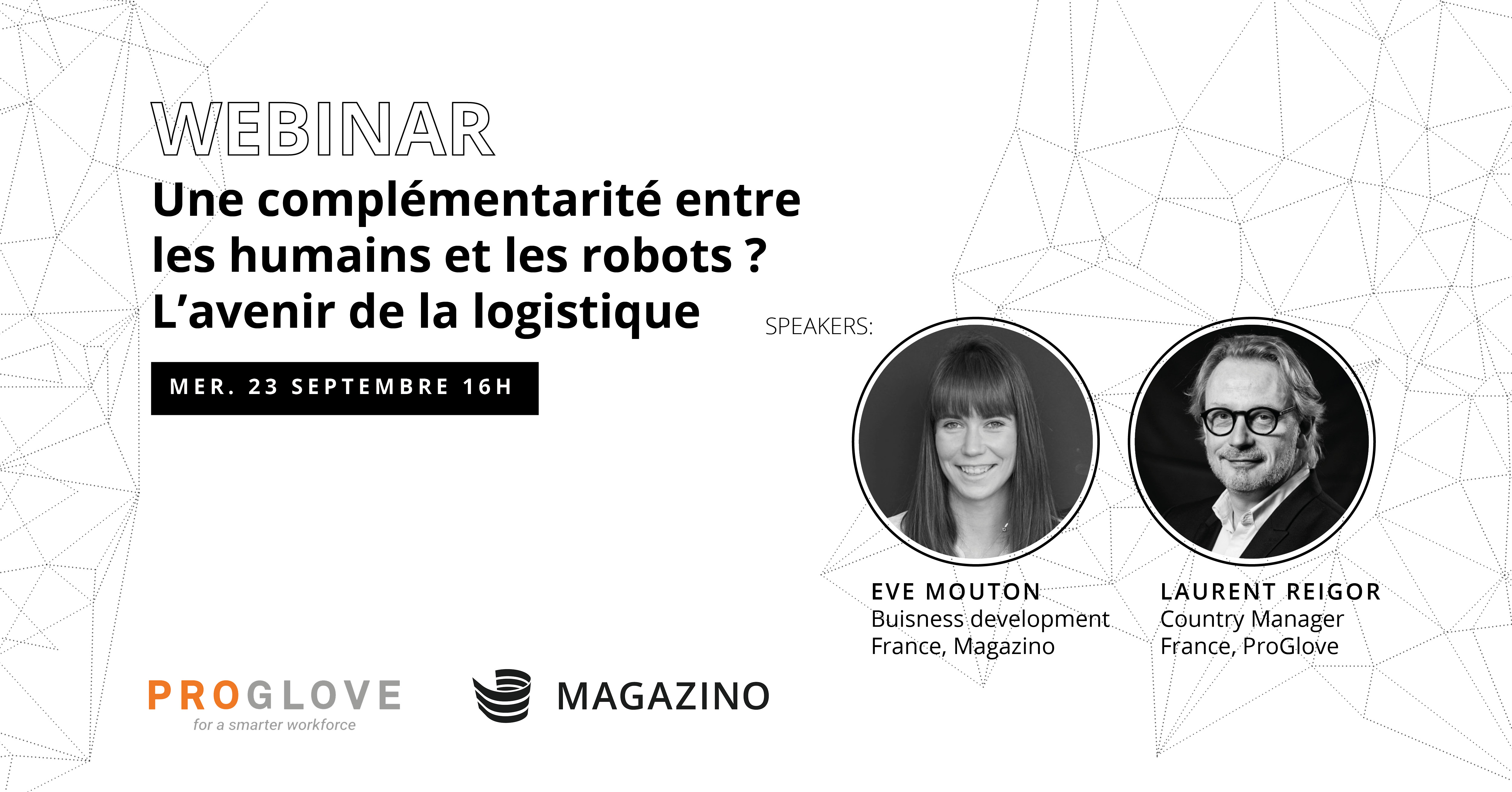 Une complémentarité entre les humains et les robots ? L'avenir de la logistique
Comment la robotique et les humains peuvent-ils collaborer afin d'améliorer les processus logistiques ? Ne ratez pas notre nouveau webinaire en collaboration avec Proglove, la start-up qui révolutionne la lecture de codes-barres. Rendez-vous le 23 septembre à 16 heures pour découvrir les perspectives d'évolution du monde de la logistique. En compagnie de Laurent Reigor, nous vous proposerons un cas concret de semi-automatisation en entrepôt.
(23. September 2020)
S'inscrire
---
On-demand Webinare
Sie haben unsere Live-Events oder Webinare verpasst? Kein Problem - hier können Sie auf die aufgezeichneten Videostreams zugreifen:
---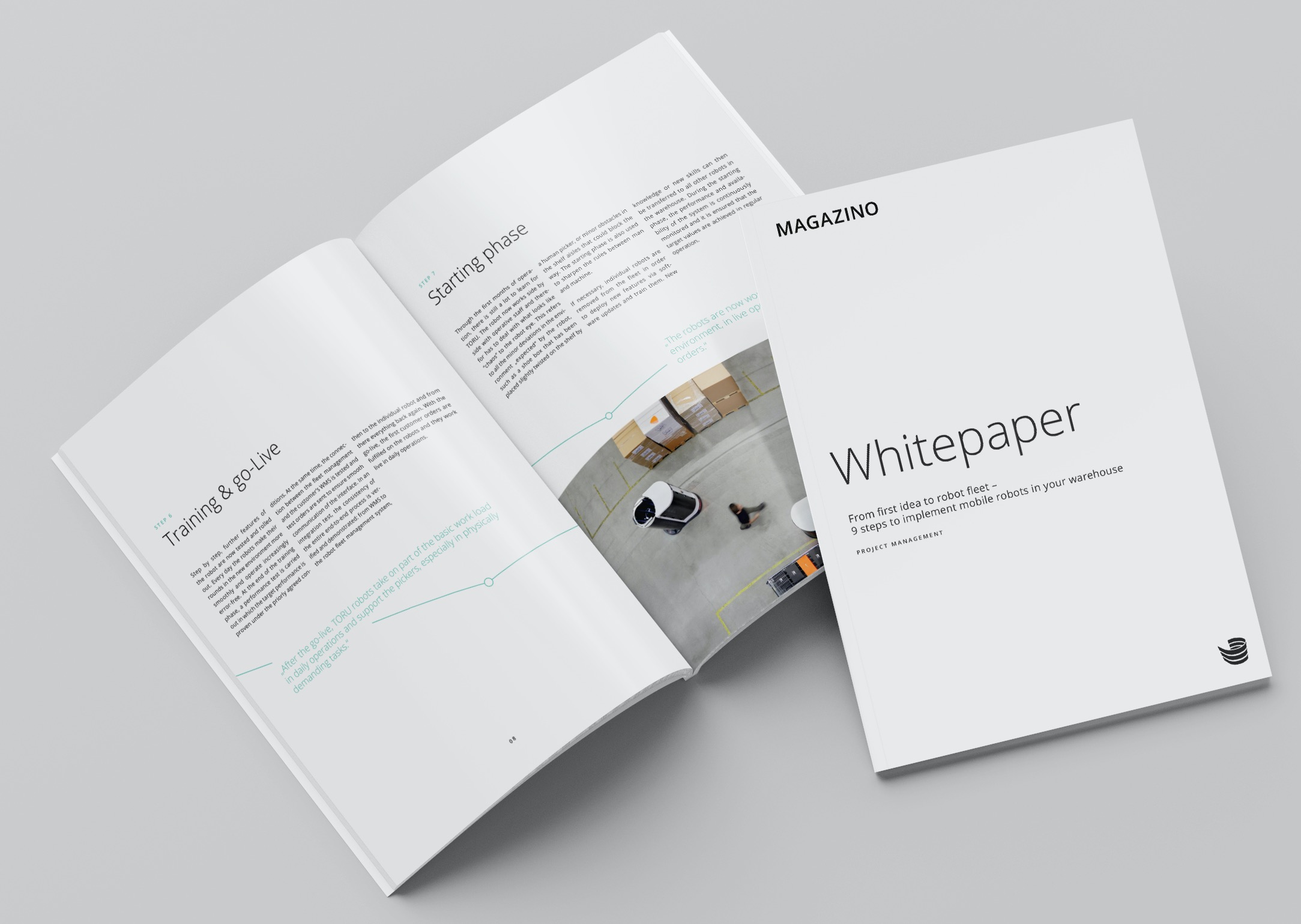 Whitepaper: 9 Schritte zur Roboter Integration
Wie implementiert man eine Roboterflotte? Erfahren Sie mehr über die gemeinsame Reise zwischen Ihnen als potenzieller Kunde und Magazino: vom ersten Lagerbesuch bis zum groß angelegten Rollout einer ganzen Roboterflotte.
Download PDF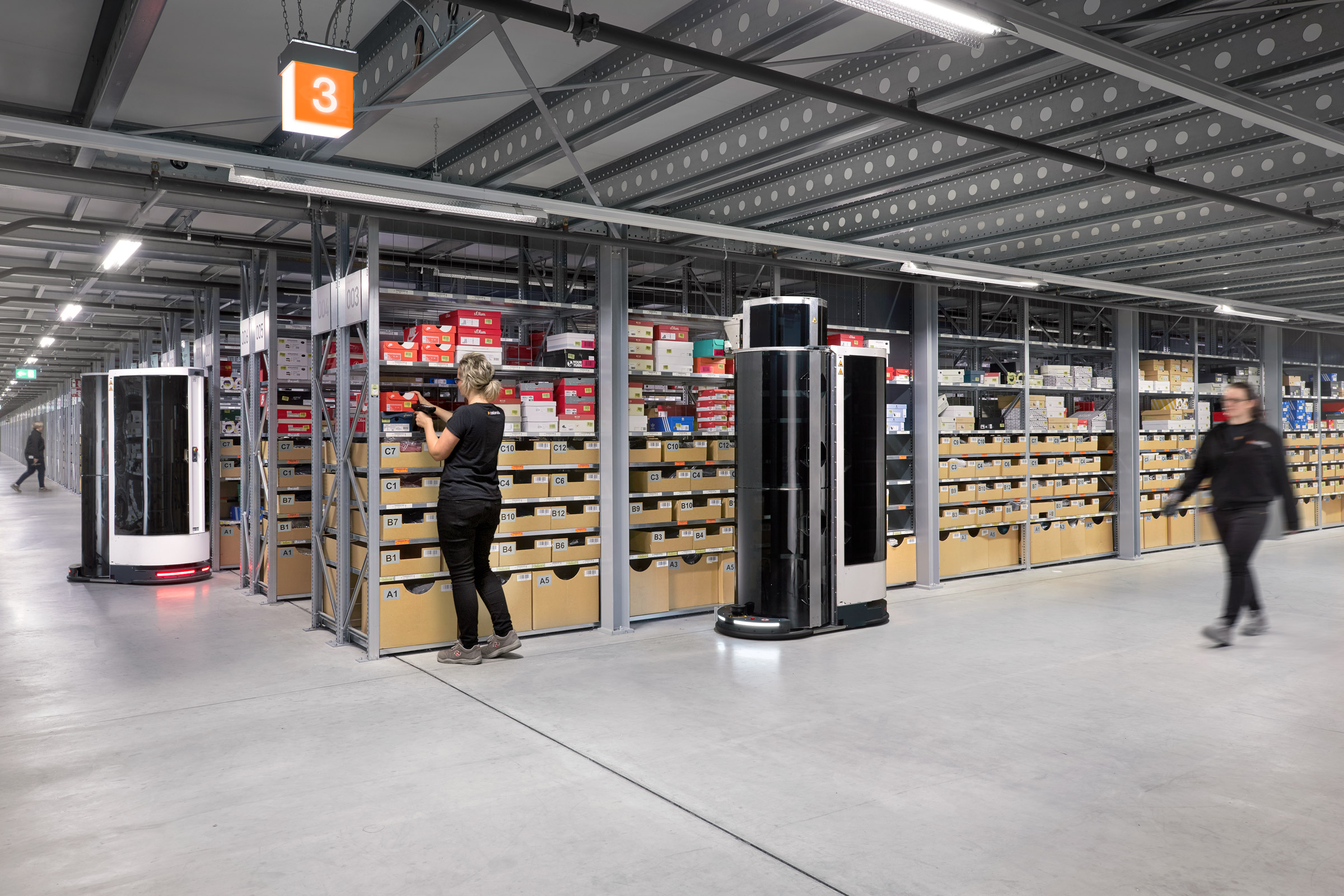 Whitepaper: Fulfillment Automation 2025
Gemeinsam mit unserem Kunden Zalando und mehr als 40 Logistikexperten diskutierten wir, wie die Automatisierung im Fulfillment im Jahr 2025 aussehen könnte. Erfahren Sie mehr über das Ergebnis der Diskussion in unserem Whitepaper "Fulfillment Automation 2025":
Download PDF