Live demonstration at your site
Magazino comes to your warehouse for the TORU Roadshow 2020!
Number of places available: 10
Available Countries: France, Belgium, Netherlands, Luxemburg, Germany
Date: end of 2020 (exact dates to be communicated later)
Deadline for registration: August 30, 2020
The Magazino truck hits the road for a European tour! Our robot TORU for shoe boxes will execute a picking demo directly in your warehouse. This will give you the opportunity to invite your team, customers, partners and collaborators to experience and discover - in your warehouse - the most innovative and complete robotic picking solution on the market!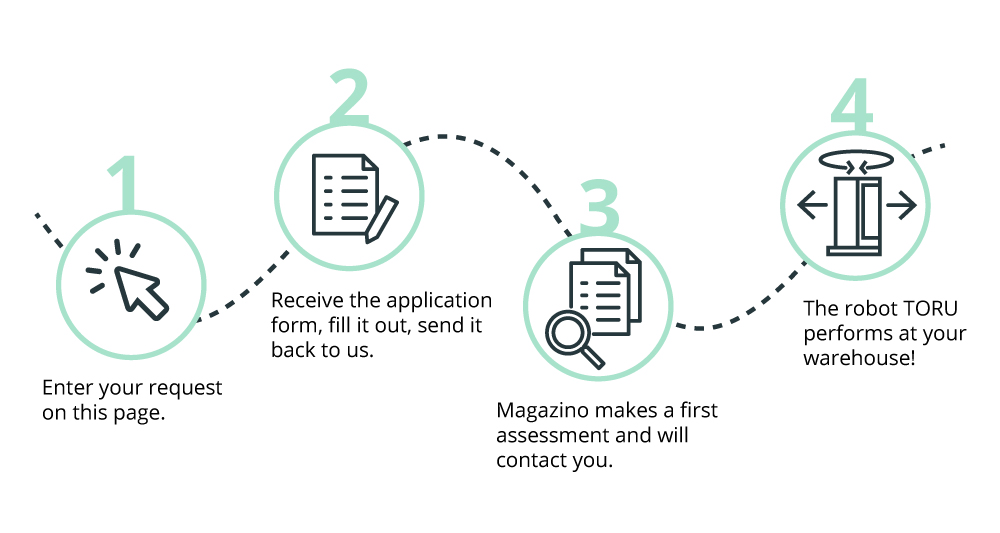 Contact
Julia Scholz (Sales Manager)
T +49-89-2155-2415-3
M +49-152 02685006