Are you the perfect partner for the most advanced mobile robots?
Magazino is developing and producing the most advanced mobile robots for intralogistics. Our solutions open the door to automate processes that could not be automated before. We offer the world's leading robot solutions that combine grasping, navigation and transportation of several items in a single vehicle - the only way to bring true end-to-end automation from vision to reality.
Magazino already trusts partnerships with world leading intralogistics companies, and we are constantly growing our partner network in order to help our customers to leverage the potential of our products.
Leading companies in the e-commerce and industrial manufacturing sector already rely on our robots. Along the path to scale our fleets globally, we would like to join forces with you. You think your company can contribute to making our customers reach their goals? You want to take part in the rapid growth of intralogistics automation? Then we would like to hear from you!
Your contact person: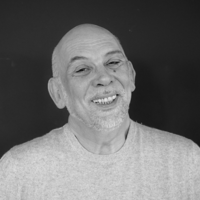 Andreas Marx, Senior Partner Manager
marx@magazino.eu
+49 (0) 162 187 13 28